"Running Against Traffic"
by Gaelen VanDenbergh is a breath of fresh air. I loved this book, which is surprising since I don't normally like this genre (women's lit.). But I found it to be witty, interesting, and addictive. It is a wonderful story of a woman rediscovering herself after being left by her husband in a small town.
Talk about character development, the story revolves around Paige learning who she really is and how to stand on her own two feet. She gets herself a job and takes in two boarders to help with the repairs on her house. But the bonds that form between the roommates become the strongest and most meaningful ties for each of them. They each have their own demons that they are battling. But instead of trying to face them on their own, they face them together.
The characters are relatable and lovable! I have to give this one 5 stars. Add this to your list for an up-beat read perfect for a lazy weekend or beach day.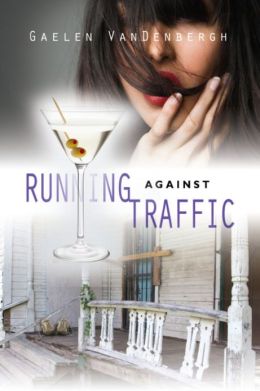 Synopsis from Goodreads:
Paige Scott is done in. Done for. Done with it. Having spent her childhood shuffled between relatives who ignored her, and her adult life hiding within the walls of her relationships with men, she is prepared to live out her empty days in her crumbling marriage to David Davenport. David has other plans, however, and flings her into a remote, impoverished world, in stark contrast to the wealthy cosmopolitan one that was all she knew. Here she is forced to face the betrayals of her past and learn, for the first time, how to care for herself, and for others.
Hilarity and tragedy, addictions, unexpected friendships, and Paige's discovery of running and the relief it brings propel her on her journey toward the mending of a broken spirit, and learning how to truly live. Step by step, mile by mile.
Buy on
B&N