"Frozen Solid" by James M. Tabor is an action packed suspense that will satisfy the most intellectual of readers.
So here is my list of loves for this book...
It will challenge you mentally. It is not a light read, but it is one that you will not want to put down. There is a lot of biological and technical terminology, not all of which is defined. If you have taken at least high school biology, or have Wikipedia/a dictionary close at hand you won't get bogged down in it. Don't get me wrong, the technical lingo in no way distracts from the story, I think it actually enhances and roots it in reality.
Tabor creates a multi-faceted piece of work with Frozen Solid. He effortlessly takes us on flashbacks in order to show us little pieces of characters' personalities and relationships, while keeping the story from being muddled.
The characters are amazingly well developed. We have love, a long-distance relationship, brilliantly complex personalities, loyal friendships, and some really twisted ideals. No, they are not all in the same character. This is an adventure, not a look into multiple personality disorder. Every character that is introduced has a purpose, there are no fluffy characters. Even if that character's purpose is to die as soon as we meet them, that death pushes the story line forward.
An international group of scientists known as Triage believes that overpopulation is dooming the planet, causing climate change, water scarcity, famine, pandemics, and more. For civilization to survive, the scientists conclude that the earth's population must be reduced—drastically and without delay. But killing is not part of their agenda. Instead, they will genetically engineer and disseminate a common virus that is really a carrier for something much more sinister.
After the mysterious death of a colleague, microbiologist Hallie Leland is dispatched to the South Pole to continue her friend's research. What she uncovers are alarming details of Triage's plot, which pits her against forces more terrible than she could have imagined. Now, in one of earth's loneliest and most treacherous places, where high altitude and extreme environmental conditions can play tricks on the mind, Hallie finds that she has only five days to stop the shocking plan from taking hold.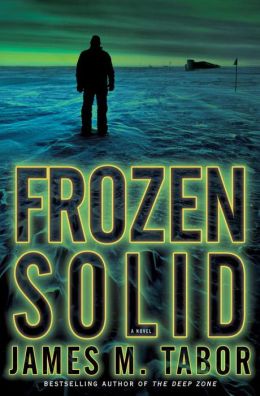 If you are interested in Frozen Solid, then you may also be interested in reading: